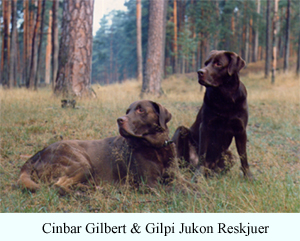 Our love story with labradors have started in 1986. We fell in love with a chocolate puppy Cinbar Gilbert (1986-1997). Gilbert joined to our family and our newfoundland Ceggi Kondor (1980-1994) to spent with us almost twelve happy years. Cinbar Gilbert was the first chocolate labrador born in the former USSR, in Latvia. Tillthe now he is the most gentle and talanted labrador we have ever seen. Gilbert was also member of volunteer rescue team trained to find and save people. Now his chocolate son Gilpi Jukon Reskjuer lives with us.
"Gilbron Pride" was founded in 1997, Nr.37 FCI 5198. The name of kennel comes from our first labrador Gilbert and yellow bitch Kinet Brona. Brona in co-owning with our friends was dam of the first litter of "Gilbron Pride".
The kennel is small. Our specialization is chocolate and black Labradors. Nevertheless we have also yellow bloodlines. The aim is to breed for quality not quantity. We follow to the development of the breed, but we try to avoid from short termed 'fashion trends'. Labrador is still working dog and simultaneously one of the best family friends. We want to keep it. We try to combine excellent exterior together with working qualities. "Gilbron Pride" progeny as well as progeny of our stock are doing well in the show ring, in the field and special services. We are proud on our 'kids' having show awards and titles, as well as on our progeny doing real hunter work.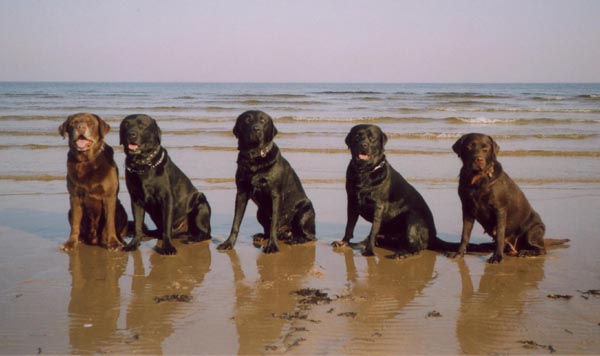 Naina Araja
In close cooperation with Ilona Araja (member of Midland Counties Labrador Retriever Club)
Master of Biology Ilona Araja


Phone:

+371 67554091

+371 26517202

Jurmala, Latvia
E-mail: